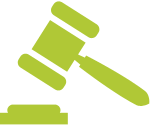 Rights for agency workers​​
Agency workers are entitled to the same rights as other 'workers'.
Agency workers on 'pay between assignment' contracts, have the same rights as 'employees'.
In addition, agency workers have the right to a written statement of terms and conditions before they start any work.
An agency may not:
charge the worker a fee simply for finding them work or putting them on their books
insist a worker buy other products or services such as CV writing, training, or personal protective equipment as a condition of using their work-finding services
withhold a workers' pay simply because they have not received payment from the organisation you worked at, or because you cannot produce a signed time sheet. It is the agency's responsibility to establish the hours that the worker actually worked.
See the TUC's agency workers guide [PDF] for more information.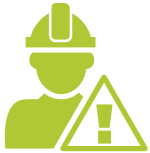 Accidents at work
​​Agencies have a duty to find out about any health and safety risks in the workplace known to the organisation that is hiring an agency worker and the steps taken to prevent or control those risks. They should check that the organisation has carried out a thorough health and safety risk assessment and ensure that workers are made aware of the situation before placing them in an organisation.​
Equal treatment
​​From the first day of work for a hirer agency, workers have rights to:
access to the same facilities as permanent staff
the same opportunities to apply for internal vacancies as permanent staff.
Once agency workers have worked in the same role at an organisation for 12 weeks they have the right to:
be paid at the same rate as permanent staff (unless you are on a 'pay between assignments' contract, see below)
the same holiday rights as permanent staff
the same working time entitlements as permanent staff. ​​
​​​​Agency workers: exceptions to the rule on equal treatment
Agency workers who are employed on a 'pay between assignment contract' are not entitled to equal pay even after 12 weeks' work for a hirer.
If you are an agency worker and your contract has the following characteristics,you will NOT be entitled to equal pay:
It is "permanent" and not a fixed-term contract.
It sets out the minimum pay you will receive.
It says where you will be expected to work.
It gives the hours of work you will work and states the type of work you are expected to do.
If your contract looks like this you still have a right to be paid between assignments when you are not working.
For more information refer to the TUC's agency workers guide [PDF]
A union will be able to help you to claim your rights at work if you are on this kind of contract.