About the Wales TUC
The Wales TUC is the voice of Wales at work. With 49 member unions, the Wales TUC represents just over 400,000 workers. We campaign for a fair deal at work and for social justice at home and abroad.
Vacancy: Workforce Partnership Council (WPC) Head of Secretariat
The Wales TUC General Council has previously agreed the new arrangements for the WPC secretariat which will be overseen by a tripartite (union, government, employer) Executive Committee.
Applications are open to suitable candidates from any of the three partners and we hope that there will be several applications from union background candidates.
The paperwork should provide sufficient information for potential applicants but you may contact the Wales TUC to arrange an opportunity to discuss the role further if required.
The closing date for applications is 29th June 2018 and the appointment panel will consist of one Wales TUC rep, one employer rep and one government rep. Interviews will take place in mid July.
Click here to download the full job description and application form.
Wales TUC Cymru campaigns
Disability and 'hidden' impairments in the workplace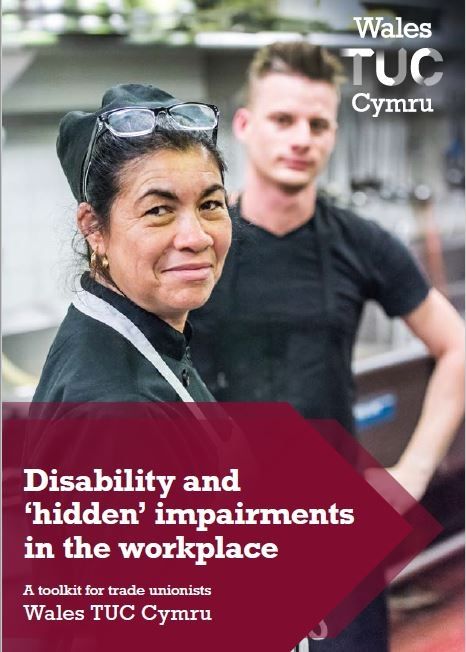 The Wales TUC is pleased to announce the publication of its new disability and 'hidden' impairments in the workplace campaign survey report and toolkit.
We recently carried out a major survey of more than 1000 workers in Wales which found that many disabled workers want to see a change in the way that disability is treated at work.
We carried out this research to better understand attitudes towards and experiences of disability in the workplace in Wales, including those of workers with 'hidden' or non-visible impairments . The research gathered statistical evidence as well as the stories of disabled workers to give voice to those experiences. Read more...
The Menopause: a workplace issue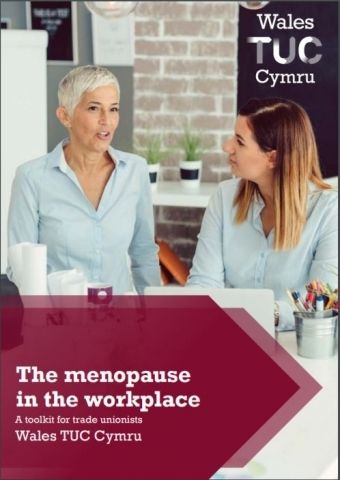 In 2017, the Wales TUC published a report The Menopause - a workplace issue based on a major survey of almost 4000 workers.
The survey found that 88 per cent of women workers who had experienced the menopause felt it had an effect on working life, while around 6 in 10 had witnessed the issue being treated as a joke in the workplace. The survey also showed that only a very small number of workplace had policies in place to support women who experience difficulties during the menopause, and in some cases health and safety issues in the workplace caused women's symptoms to worsen.
The survey showed that many women wanted to see a change in the way the issue is treated at work, and as a result the Wales TUC put together a series of campaign asks of the Welsh and UK governments.
We have also developed The menopause in the workplace - a toolkit for trade unionists to help reps press employers to make improvements in the workplace. Read more...
Better jobs closer to home
Wales TUC – powered by Welsh trade unions – has launched the Better Jobs, Closer to Home campaign to demand change for communities where poverty and disadvantage are all too common.
As fresh austerity measures and cuts to benefits from the UK government threaten our most deprived communities with unjust hardship, Wales TUC is campaigning for a plan for a strong local economy powered by decent work.
The Welsh Government has new powers to ensure that public investment in our services directly creates good jobs, where they are needed most. Welsh trade unions are now calling on politicians to commit to using these powers so that investment is committed to the valleys with organisations who employ disadvantaged and disabled people on decent wages and good conditions. This means creating good jobs for young people, lone parents, adults without qualifications and the long term unemployed among others. A radical move to create actual opportunities for those shut out of the jobs market.
But it doesn't stop there. Wales can't prosper while the valleys struggle so now is the time support the area with a genuine mix of exciting opportunities allowing people to get on without having to get out. Major projects like the South Wales METRO, for instance, should be maximised with a headquarters located in the valleys.