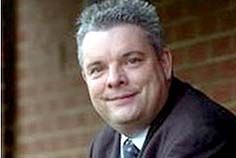 Vin Wynne, Senior Organiser at the NUT
Vin Wynne works across the Northern Region helping to organise union activities. Here he talks about his experience of going on an TUC Organising Academy course.
The Advanced Certificate in Organising is a course run by the TUC Organising Academy, aimed at union staff, many already working in organising roles, who want to further develop their knowledge and understanding of the challenges facing trade union organising in the real world.
I attended the training unfamiliar with the terminology of organising - mapping was something I associated with school orienteering races, leverage with secondary school physics. I was a (busy, overworked) local trade union officer.
Then I was offered some training. It sounded a bit interesting, and potentially useful - so with a fairly open mind I entered the world of organising - and you know what? I found that I already dwelt there. It wasn't new, scary, or even difficult to embrace; I had been doing it all along!
The logic seemed clear – if we are to influence our workplaces then we must use and develop what power we have. Since then I have been greedy for every opportunity to develop my innate understanding through reading and study. This TUC OA opportunity seemed ideal.
We were challenged not simply to consider the ideas and strategies that underlie an organising approach, merely as some sort of academic exercise, but to consider how in real workplaces organised unions benefit workers. That isn't to say that there isn't plenty of academic stuff along the way – there is - but, being able to reflect on the theory, and begin to apply that to the real, lived experiences of workers; to study the benefits for members (and in some cases the catastrophes of not learning the lessons) allows us to look again at the impact we are having in those workplaces we represent.
We had a great mix of unions too – creative professions, civil service, communications, education and health care were all represented and seeing how to tackle common issues, from different perspectives, is very much part of the learning. This is where we find 'you don't know what you don't know'. Those fresh ideas; new perspectives, backed by case studies, they are how you develop your own practice.
Considering the opportunities and limitations within the structures of our own organisations was new to me, and refreshing. Often, the only answer to facing the organising challenges was "well, I wouldn't start from here" and that is very much a shared experience.
Sometimes though, you don't know what you ALREADY know, and courses such as this are a fantastic opportunity for confidence building; sharing experiences with colleagues and tutors can be very rewarding – it's great to know when we are getting things right and even better when others agree with us!
It has been a fantastic learning experience, and one that has also enabled me to make what I hope will be lasting friendships with likeminded colleagues working across the trade union movement.
Issued: 30 July, 2014