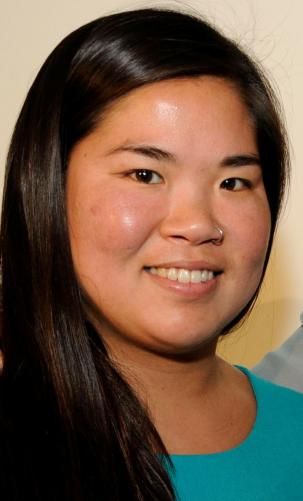 Name: Kristin Hamada
Name of Course: Diploma in Organising
Course Dates: Jan 2014-Aug 2014
Union: Equity
Role: Equalities, Recruitment and Retention Organiser
---
Please describe your experience of the Organising Academy programme:
When I signed up to the organising diploma I wanted to get a better understanding of good practice with regards to organising and campaigning. I also wanted to get a better understanding of organising looks like within other unions to see what things Equity could take away from those experiences.
The modules on campaigning were thorough and applicable to any organising and campaigning role. Understanding in more detail how to build and plan a campaign by using practical examples of our work was very helpful. It allowed me to first get a picture of what best practice looks like, then think about how to implement that. I really enjoyed the section on strategic research. It's something that I do not know enough about and also something I see quite happening quite a lot in the USA, so it was good to get training on a specific part of organising work that is transferable elsewhere.
One useful thing I learnt which it was not in the curriculum was about honesty in practice. Throughout the course we looked at different examples of good and bad practice and I feel like the issue of having a very honest assessment of strengths, weaknesses, power, and relationships came up frequently. In addition there was an ongoing theme was about developing a reflective practice and that required me to take a look at my own work through a critical lens to assess what worked and what needed improvement.
The course environment was quite important in facilitating my learning. I really enjoyed working with organisers from other unions. We got to know each other pretty well, so it was nice to have that support from course mates. Working with other organisers helped me get a better understanding of what other unions are doing and how they go about their organising work. The course facilitated a lot of cross pollination of ideas and practice, which was quite helpful. We had a lot of really good laughs too, so the learning environment was a positive one for me.
I would definitely encourage organisers to go on the course. You have to be willing to put some time into the workplace activities and putting the portfolio together, but the more time I put into those things the more able I was to see different ways of putting learning into practice. As a result of this training I make an effort to plan more thoroughly and try to ensure that activities are a part of wider strategy and vision to build power. I am also more reflective of my work to see where improvements can be made, and on the flip side I'm also a bit more able to acknowledge when I do things well and can see success as a result of that. All in all I enjoyed the experience as a whole and would highly recommend it to other organisers.
Issued: 8 August, 2014