Young Workers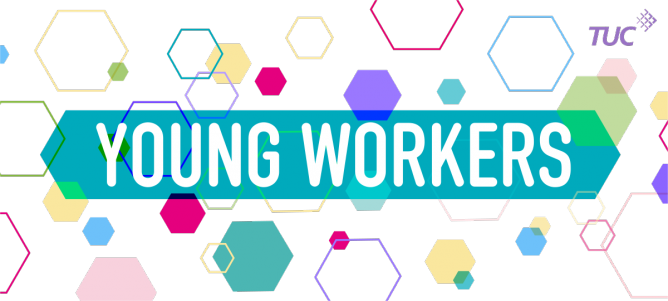 The TUC works to promote union membership amongst young workers and campaigns for better pay, employment rights and employment opportunities for young people.
Here you can find information about:
Living for the Weekend - Understanding Britain's young core workers
Unions exist to represent everyone at work, yet very few young workers are union members. The TUC looked at the group of young workers who would most benefit from being in a union and has produced this report to help unions with their organising efforts.
Young Workers Month is held every year in November. It is an opportunity for union reps, activists and campaigners to reach out and inform young workers about trade unions and ensure that there are sufficient opportunities for young people to get involved and play an active role in shaping the movement. Find out more
My Union, My Voice - inspiring stories from young trade union reps

Tells the inspiring stories of young workers who not only joined a union, but joined in too!


Mental health at work: A young workers' guide
The guide provides information on supporting individuals with mental health issues in the workplace and the practical steps that can be taken by trade union reps and employers to promote a healthy workplace.
Download guide [PDF]
---
Pages